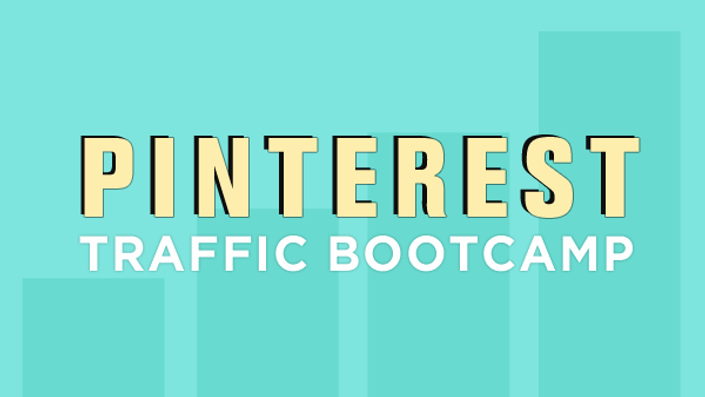 Pinterest Traffic Bootcamp
Learn the strategies to double + triple your traffic and email list with Pinterest.
Enroll now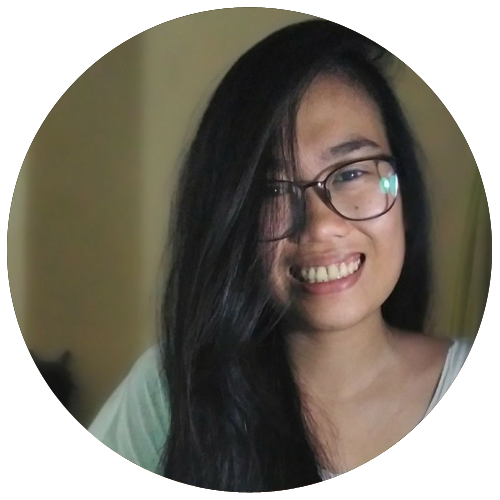 "What I learned from your course helped me land my first client and in one month, I increased their traffic from 3,000 to 10,000 – and from 100K to 400K Pinterest page views. They're so happy with the results, they sent me more accounts to manage. My business is taking off thanks to you."
– Mimi T., Pinterest Marketing VA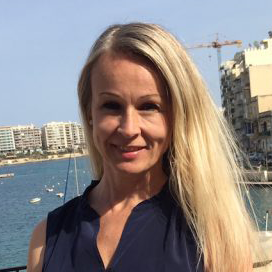 "I completed the course and am very impressed with it, it covers a LOT and I learned a LOT. I followed the strategies you teach about how to pin and my traffic has actually gone from 6000 to 12000 already!"

– Caroline K., carolinekonline.com
What if the right Pinterest strategy could transform your business from overworked and drained to increased sales and freedom?
No more wondering what to pin.

No more pulling your hair out.

No more wondering how to get traffic.

Pinterest Traffic Bootcamp is exactly what you need to share pins that go viral, get an incredible amount of traffic, and free up your time so you can do other things you love.

With Pinterest Traffic Bootcamp, you'll learn how to create stunning pins that get clicked like whoa, become a go-to resource in your niche, and boomerang your traffic and business growth.

Does any of this sound familiar?

You're pinning like crazy with little to no results. You pin content from your blog and post in groups on the regular but nothing is working. You're starting to think Pinterest is against you.
Pinning is a guessing game. You have no idea how often you should be pinning, how you should be pinning, or WHAT you should be pinning in the first place.
Frustrated and defeated. You're doing everything right and following all the "rules" like it's your JOB. You wonder how other people get such immense traffic from Pinterest and feel like yours will never take off.

Fed up with blogging on the side. You KNOW you need traffic to turn your blog into a business that generates real income. Somebody help!!
Your strategy isn't working and something needs to change
Here's the thing:

Getting traffic to your business takes work, and trying every strategy and channel under the sun is only going to make you feel DRAINED and DEFEATED.
What if I told you there's an easier way to get traffic that's fun and inspiring…

All it takes is the right channel + targeting + visual design.
Pinterest isn't just "another social channel" to focus on. It's also a search engine, which makes it the ONLY channel to focus on.

Most entrepreneurs approach Pinterest the wrong way.
They blog about multiple topics, join a ton of groups boards, and share their pins like crazy. Which is all good…
…BUT, GUESS WHAT?

Getting traffic from Pinterest is about more than creating content, designing pins, and sharing them.
IT'S ABOUT MAKING THE SMARTFEED HAPPY!

You've got to create the RIGHT content, share EYE-GUZZLING pins, and make them SEARCHABLE.
YOU HAVE TO SHARE PINS THE RIGHT WAY.

That means sharing the right pins to the right boards (ones that aren't being squashed by Pinterest).
Then, you need to track what's working and use that data to refine your strategy.
You can't just share pins and hope for the best!!
Discover the strategies that will double and triple your traffic + email list.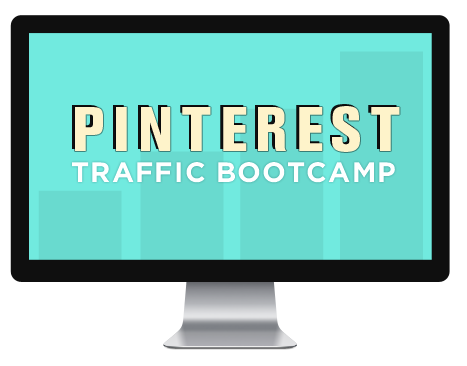 The Pinterest Traffic Bootcamp is a step-by-step program that will show you how to create highly shareable content, build boards that people repin from like crazy, and create a strategy to drive more traffic to your website than Facebook, Twitter, Instagram, and LinkedIn combined.

These are the same strategies I used to get 60,000 pageviews and over 15,000 subscribers in less than a year.
The best part is, you'll be attracting the right kind of traffic to your website – targeted traffic. The kind that will help you build an incredibly engaged community of people who are excited about your products and services.
You will learn exactly how to:

Set up your account for traffic and profits right from the start

Create the ideal pinnable post – no more shooting in the dark or wondering why your pins are not getting saves, repins and clicks

Automate the growth of your business and free up your time, knowing that your biz is running on autopilot while you sleep

Get every click to become a lead

Create amazing lead magnets and content upgrades that attract your ideal customers over and over

Use the Capture and Convert System to turn Pinterest fans into subscribers into paying customers

Design irresistible pins that drive traffic for months and years

Share your first pins – and why this step is so crucial for your business in 2019

Use the Ranking Formula to get your pins to appear high in search results every time

Schedule pins in Tailwind in only 5 minutes a day, plus how and when to use Tribes, Board Lists and the SmartLoop

Scale your traffic and growth even more with the Best Pins System

Understand essential analytics so you know exactly you need to change – no more guessing about what's working and what's not
You'll be creating a strategy that will keep working for you.
With Pinterest, you can drive traffic to your business for months and even years to come!
You'll be creating a strategy that will continue to pay off over time, PLUS putting it all on autopilot so your business will grow while you sleep.
You can't do that with Facebook, Instagram, or Twitter.
EVEN IF you have a microscopic Pinterest following.
EVEN IF you have struggled to figure out Pinterest on your own.
EVEN IF you're completely new to blogging.
EVEN IF you've read conflicting information and don't know where to begin.
YOUR AUDIENCE IS OUT THERE, THEY JUST HAVEN'T FOUND YOU YET.
More Traffic. More Leads. Less Stress.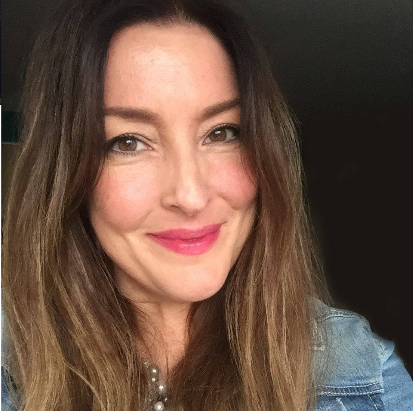 "You really drive the keywords point home and I'm seeing more traffic already. What you teach is about going beyond the tip of the iceberg and shifting the paradigm toward being super smart about delivering content people want and making sure it's discoverable. With just a little more work upfront, I'm getting much better results and not wasting my time. You help me work smarter. THANK YOU."
- Taughnee S., endeavorcreative.com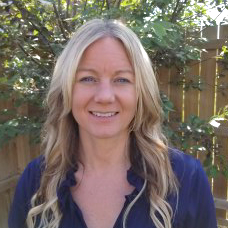 "The course is amazing! I had signed up for another course but am so happy I enrolled in yours! You show me how to move forward with Pinterest step by step and that really helped me out!"
– Sheri W.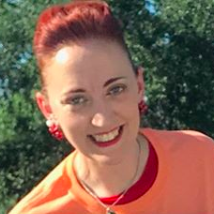 "Your training is wonderful! And your spreadsheets are So Helpful! Very few courses offer an organization method to retain the information. Being able to write my progress makes me feel more at ease that I know what's working where and what I need to do next. There's so much valuable content broken into bite-sized pieces that even when I binge watch I don't feel overwhelmed."
– Brystal C, Brush Mechanic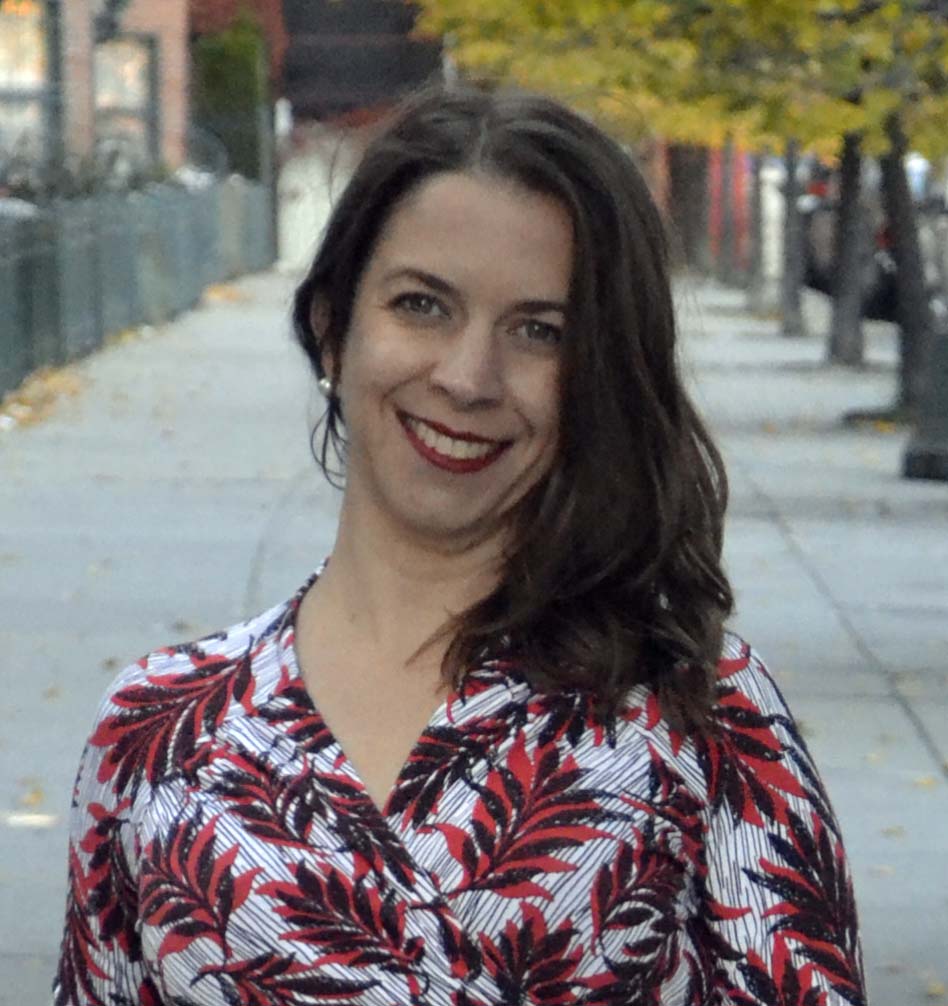 "I can see now how important it is to know which pins are performing best and to repin those. And I discovered that those pins were not shared by me but by others, whoo hooo. I have a whole new approach to what I'm doing now. :)"
– Melissa B.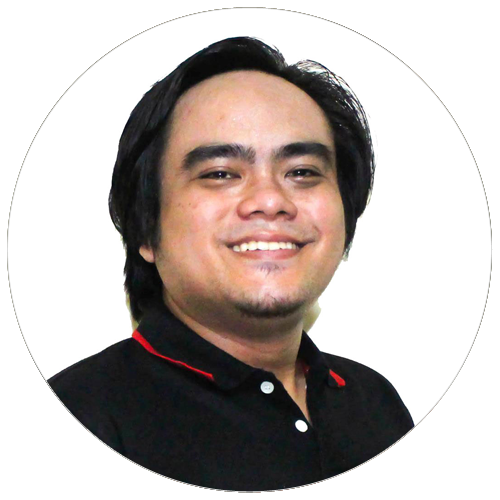 "I love the section on creating viral pins! Now I know how to design pins and write titles that look a lot more interesting. The keyword lessons are what really blew my mind! I never knew that you could control the amount of traffic you get or how to use keywords. I can't wait to apply everything I've learned."
– John M.
Let me ask you a question:
When was the last time you could sit back and watch your business grow on autopilot?
The steps I teach you in the Pinterest Traffic Bootcamp will get more traffic and generate more leads and sales, PLUS give you more freedom in our business.
If you are…
Tired of spreading yourself too thin and trying to be everywhere on social media.
Tired of brainstorming new ways to drive traffic.
And desperate to grow your online business with ease.
...then the Pinterest Traffic Bootcamp is for you.
WILL THIS WORK FOR ME?
The Pinterest Traffic Bootcamp is designed for online business owners of any kind who want to get more traffic to their website and generate leads.
Bloggers
Coaches + Consultants
Course Creators
Small Business Strategists
Artists
Designers
Health Blogs
Photographers
Ecommerce + Retailers
Financial Consultants
Fitness Coaches
Food + Recipe Blogs
Parenting Blogs
Home Decor + Interior Designers
Real Estate Brokers


If you're still not sure if The Pinterest Traffic Bootcamp will work for your business, just shoot me a question at [email protected].
With the strategies in PTB, you can be getting incredible traffic from people who are interested to buy your products and services.
But more importantly, you'll be doing it with ease.
You'll have more confidence in your social media strategy.
You'll know exactly what to do and how to drive more traffic.
Plus, a deep sense of comfort knowing you're on the right track with your business.
The Pinterest Traffic Bootcamp is a complete system where you will learn:
How to drive targeted traffic to your website
How to create pins that go viral and get an incredible amount of traffic
The fast, FREE way to scale your business without spending money on ads or a ton of time on Pinterest
Pinning strategies that will free up your time so you can do other things to grow your business (like create new products)
How to grow your business on autopilot
How to create content your audience craves and create pins that you KNOW will get thousands of clicks and repins
How to become a go-to resource in your niche
The fastest methods to boomerang your traffic and business growth
How to build an incredibly engaged community of people who are excited about your products and services and ready to buy!
Here's what's in the course: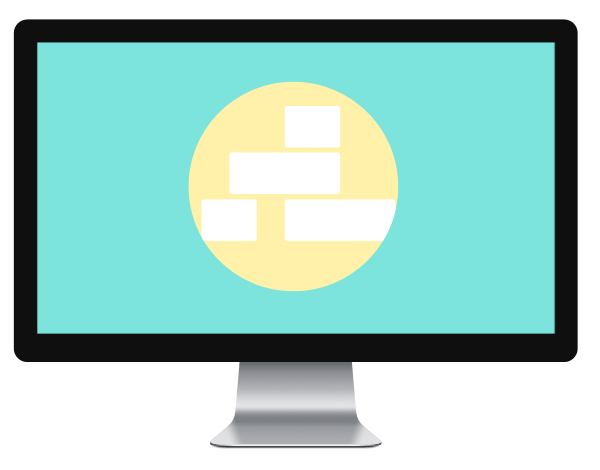 The Foundation Blueprint
Set up your Pinterest account for traffic and profits.

Learn the Pinterest account essentials that will jump start your traffic avalanche. You'll discover a simple and powerful step that 90% of people overlook, how to create your profile and boards to attract your ideal customer (and get found!), plus the types of pins you should be sharing.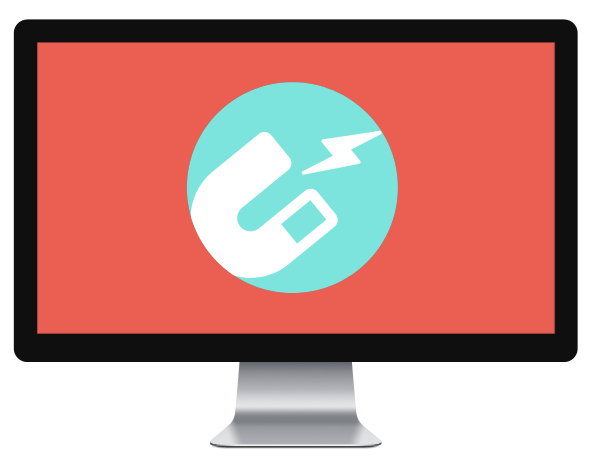 The Attraction Principle
Create stunning pins that people click like crazy.
Learn how to draw your audience in with color, fonts, and graphics, plus how to create pins that stand out in the feed and are instantly recognizable. You'll also discover the four design principles that can make or break the number of clicks you get, and use Canva to create pins, opt-in promo graphics, and freebies that people can't resist.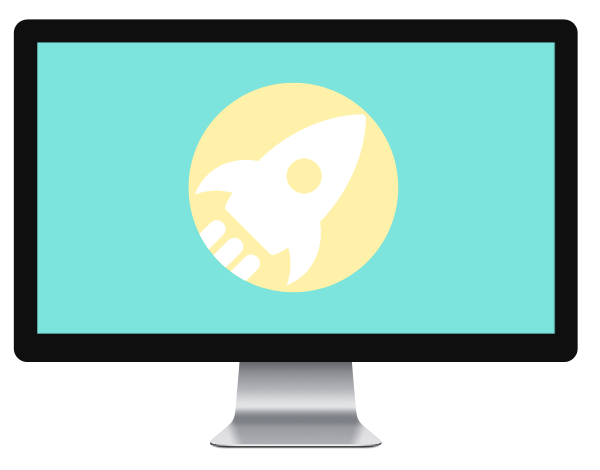 The Ranking Formula
Understand why keywords are the backbone of your strategy.
Discover the right way to research keywords (most people are confused about this), plus my secret hack to find low-competition keywords and when and how to use hashtags. You'll also learn the seven places you must include keywords to get more clicks and shares.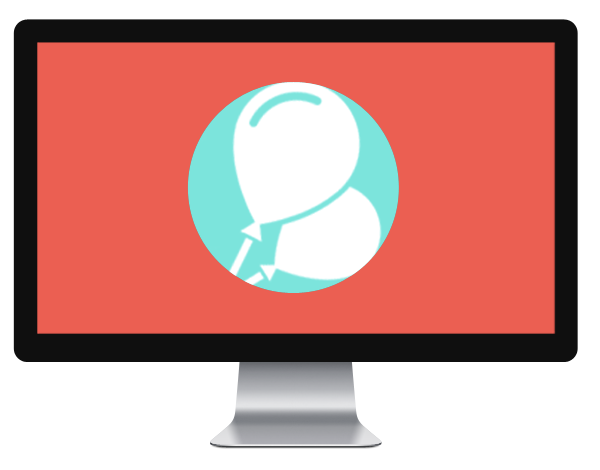 The Pinning Party
Skyrocket your traffic with group boards and tribes!
Learn which ones to join, which ones to avoid, and best practices for sharing. You'll also discover how to track your pins, boards, and tribes so you know which ones perform best, and how to save your sanity by scheduling pins in advance with Tailwind. Learn the daily, weekly, and monthly tasks that will explode your traffic with this powerful scheduling tool.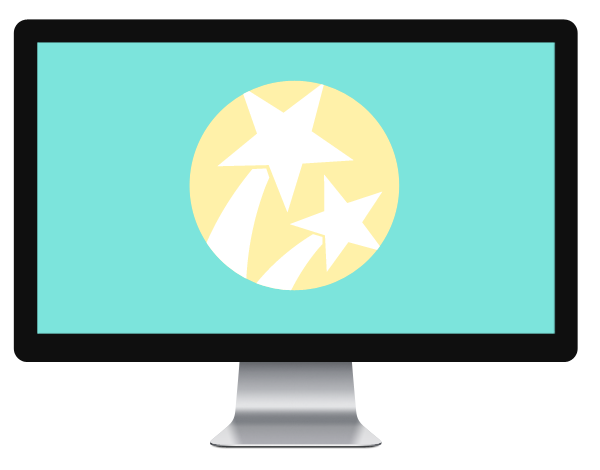 The Pinning AfterParty
Put your pins on turbo-share mode.
Learn the art of "power traffic" pinning to get thousands of repins, reshares, and clicks, and how to leverage your best pins to drive even more traffic. Discover how to boost your pins and keep the viral momentum going for months and even years!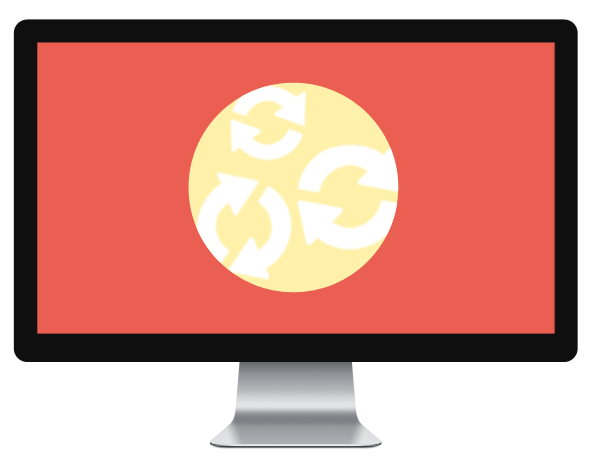 The Conversion Machine
Turn Pinterest fans into subscribers and customers!
Discover the one asset you must have on your website to convert traffic into leads and sales. Learn how to create free offers that pull people into your sales funnel, plus expert copywriting tips for creating titles that grab people's attention, headlines that people click like crazy, and emails that make sales.

Of course, there are bonuses!

1. Free Month of Tailwind

Put what you learn into action and start scheduling pins right away.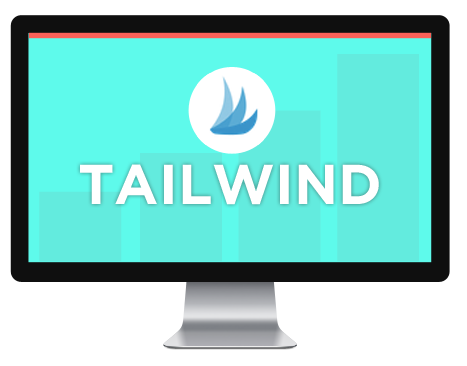 2. Photoshop Viral Pin Formula
Five videos showing you exactly how I use Photoshop to create viral pins that get hundreds of thousands of shares, plus three templates to get you started.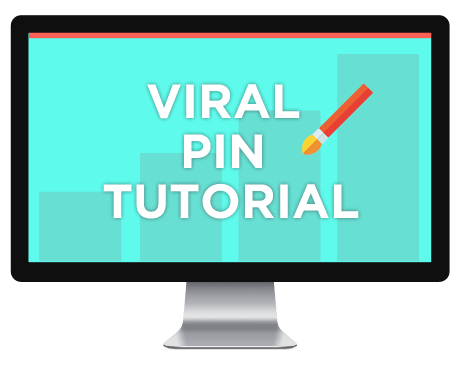 3. List Building Master Class
Discover the 5-step system to consistently rolling out irresistible lead magnets and rapidly grow your email list.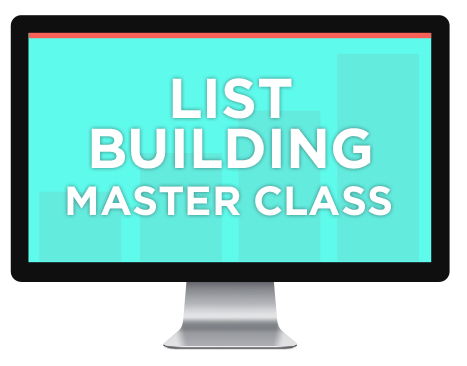 4. Canva + LeadPages Tech Training
Step-by-step tutorials showing you how to create opt-in graphics + lead magnets and add them to your blog posts as content upgrades.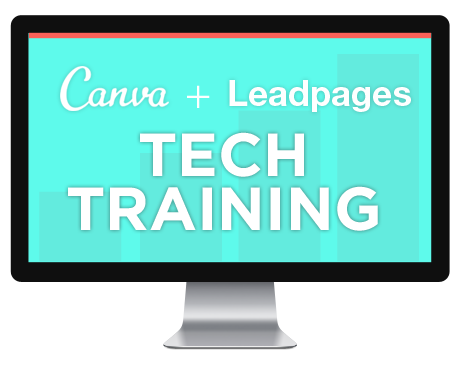 5. Blog Idea Generator System
Plan a year's worth of blog posts that attract your perfect customers and drive buckets of traffic from Pinterest, Google and social media.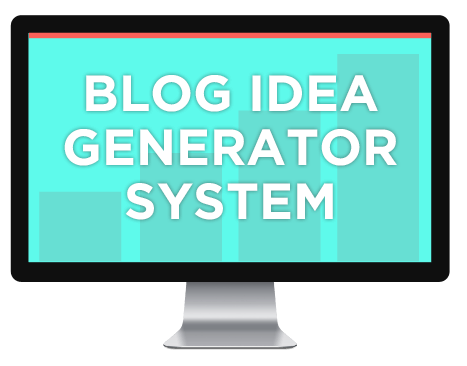 5. Pinterest Affiliate Marketing
Learn how to make sales on Pinterest – without having to create a product!! This training will show you the basics of affiliate marketing and the top ways to promote affiliate products on Pinterest.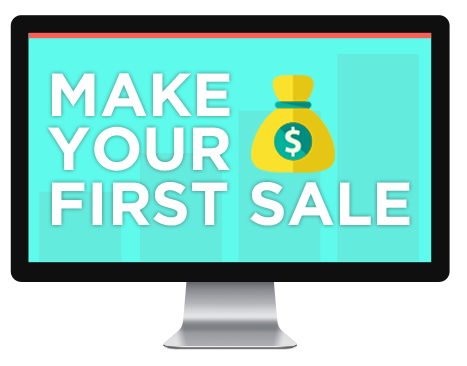 Preview a lesson from the course for free
Your Instructor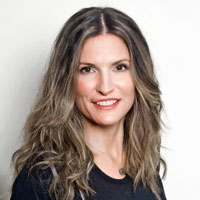 I'm Sandra, an online marketer who loves teaching creatives and entrepreneurs how to build an online business that ignites your inner genius. I've been featured in Forbes, Social Media Examiner and Small Biz Technology. I love everything there is about branding, marketing, and building profitable businesses. I've built nine businesses and helped hundreds of others launch their own successful business. I'm also a designer, and I know how important it is to create a brand that is consistent and recognizable on the web, social media, and print. With this Toolkit, my mission is to help you easily stand out above the others and attract your customers.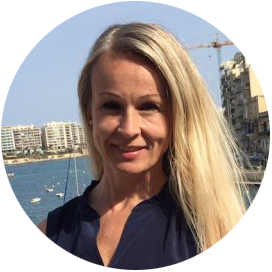 "Your course covers a LOT and I learned a LOT. I followed the strategies you teach about how to pin and my traffic has actually gone from 6000 to 12000 already!"
– Caroline K, caronlinekonline.com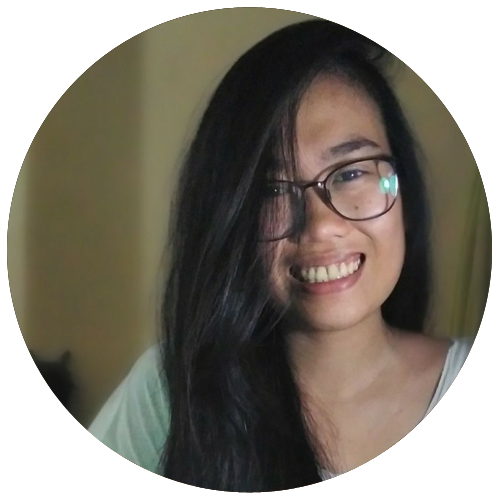 "In one month, I increased my client's traffic from 3,000 to 10,000 – and from 100K to 400K Pinterest page views. They're so happy with the results, they sent me more accounts to manage. My business is taking off thanks to you."
– Mimi T., Pinterest Marketing VA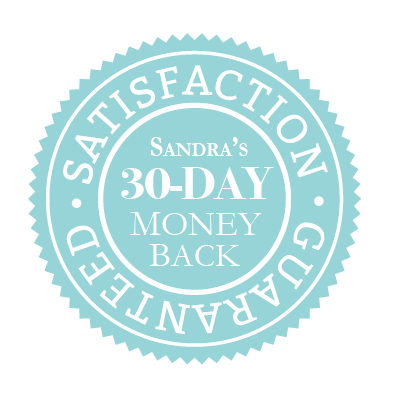 The Pinterest Traffic Bootcamp is packed with my top strategies to get traffic and grow your business with Pinterest. I'm confident you'll love this course and get amazing value from it.
Having said that, if for any reason you're not thrilled with it, simply email me here within 30 days of purchase and I'll gladly give you a full refund. I want you to have enough time to test-drive the course and make sure it suits your needs, and 30 days sounds like the right number. :)
This course is for…
Busy bloggers, consultants, and coaches who are creating content on the regular and want the best Pinterest strategies to get your blog posts found by thousands of people.
Marketers. You're itching to show your clients how Pinterest can help them make an impact, drive traffic, and sell their products and services.

People who want to turn more fans into customers. You have a following (or are building one fast) and would LOVE to know how to create and share content that pre-sells your business and increases sales.

People who have an online business of any kind. You've got an online business but don't know how to use Pinterest to streamline and scale it. You've been wingin' it until now and just aren't seeing the results you need for your business.

Entrepreneurs who want to build an incredible online community. You want to build a tribe with thousands of followers and become a go-to-authority and resource in your niche (so that potential customers seek you out).

Anyone who wants to grow a killer email list. You want to know the best strategies to build an engaged list of people who are ready to buy your products and services while you sleep.

Entrepreneurs and biz owners who need more time! You're wearing a lot of hats. What you need is a system that saves you time and grows your business on autopilot (so you can focus on the other things in your business, and in life, you love to do).
The Pinterest Traffic Bootcamp is not for…
People who buy courses but don't use them or execute on them. The strategies I show you in this course work, but only if you apply them.
People who are looking for immediate results or a quick win. Pinterest traffic is the fastest social channel traffic out there, but it does take time and effort. You have to able to invest the time and apply the strategies to see results.
Frequently Asked Questions
When does the course start and finish?
The course starts now and never ends! It is a completely self-paced online course - you decide when you start and when you finish.
How long do I have access to the course?
How does lifetime access sound? After enrolling, you have unlimited access to this course, plus all the bonuses, for as long as you like - across any and all devices you own. I update the course regularly, so you'll always have the latest strategies.
What if I am unhappy with the course?
I would never want you to be unhappy! If you are unsatisfied with the course, email me in the first 30 days and I'll be happy to give you a full refund.